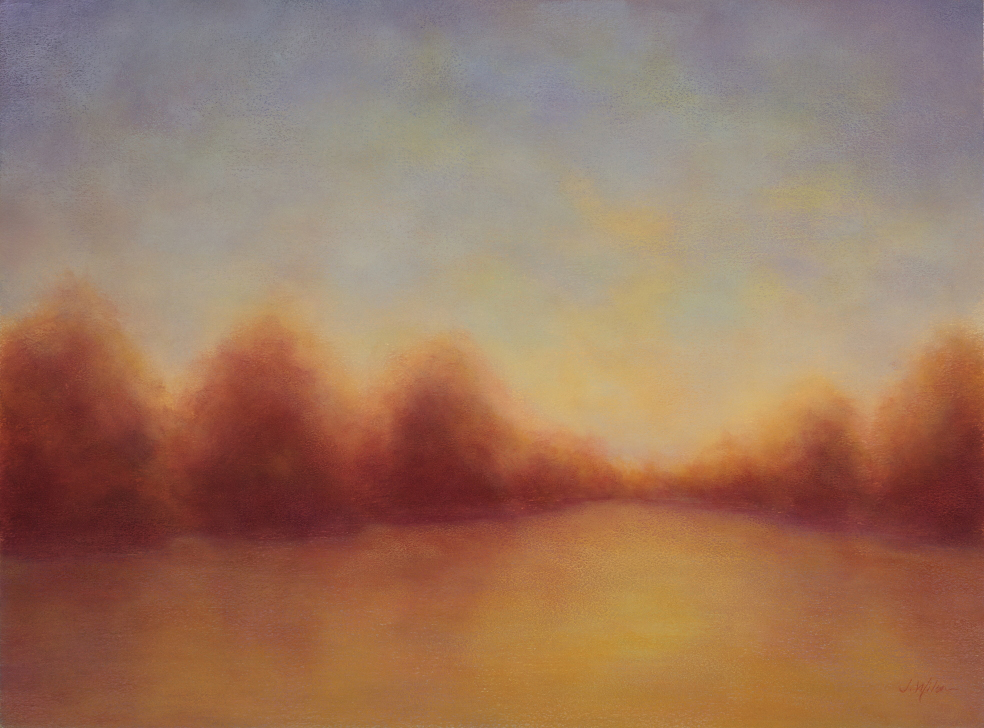 "Evening Hush", 22″ x 30″, Acrylic on Paper, Available for Sale
Happy fall to everyone! I have been busy this season with beginning new work on canvas. Yes, you heard right…working on canvas and going BIG! In the past, I have only been able to go as big as the standard size sheet of Lanaquarelle 300 lb. cold press watercolor paper 22″ x 30″. To go larger, I am finding that working on canvas is the best solution for now. I have 2 new pieces in the works (see images below) and can't wait to see how they turn out. I have done larger paintings in the past for clients, so this is not completely new to me. But, I am looking to build a new body of larger works for galleries and art consultants to open up my market to more interested collectors. Keep you posted to how this LARGE project develops in the upcoming year.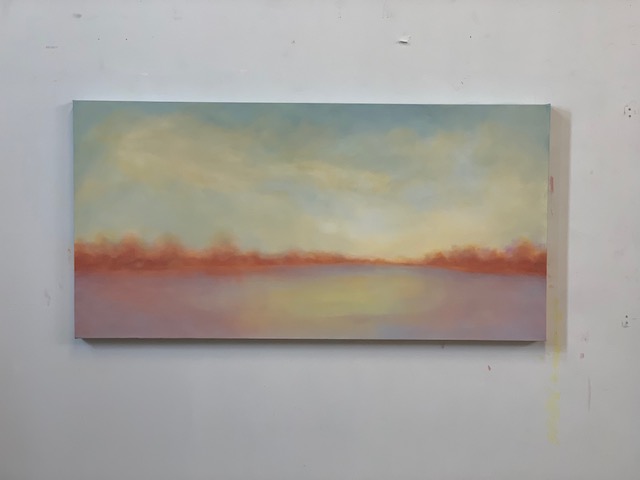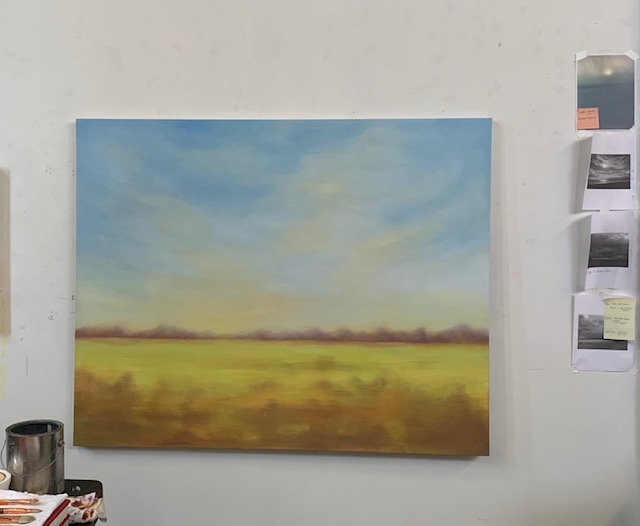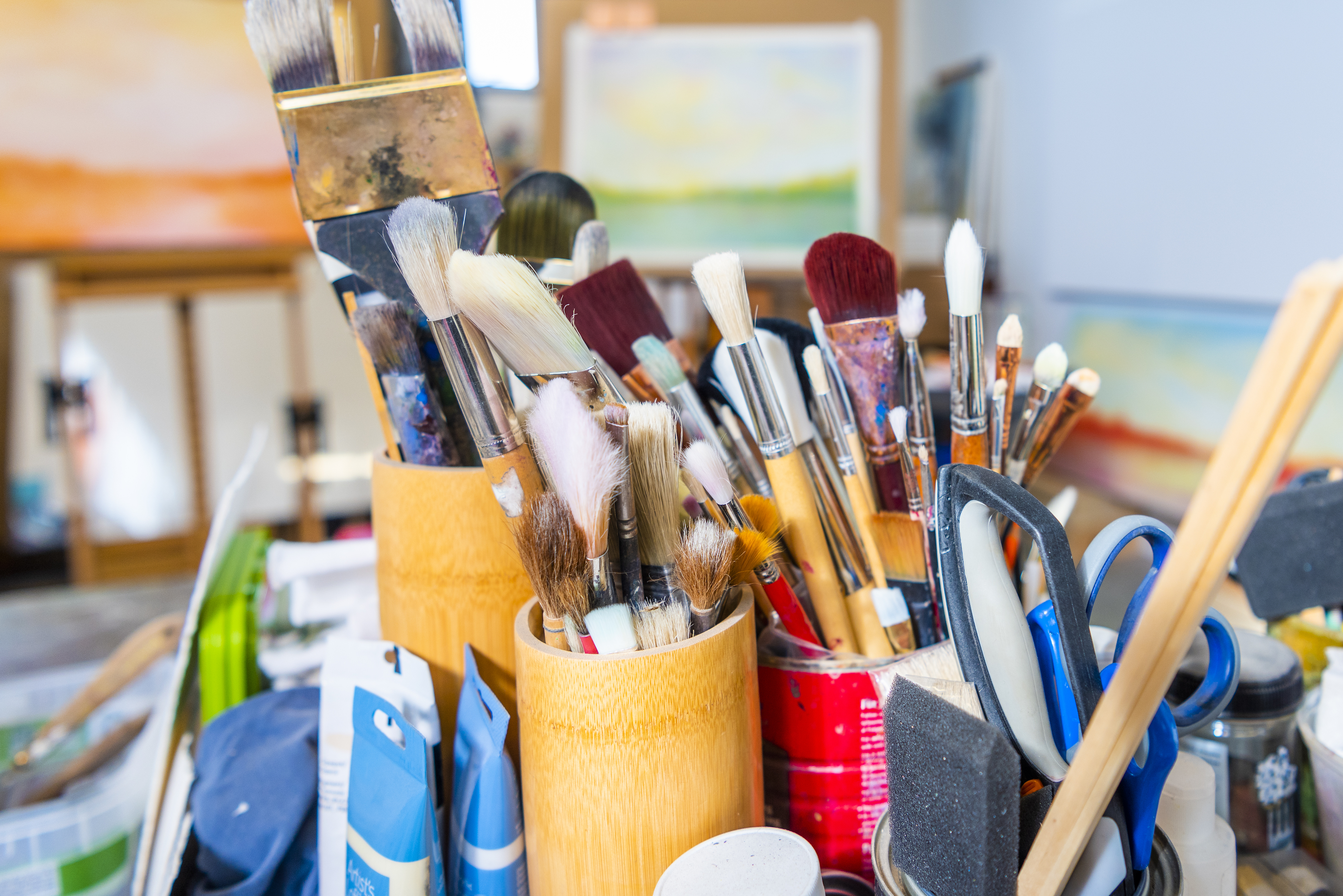 Currently, I am getting ready for my Annual Holiday Open Studio Show on Saturday, December 7, 2019 from 12-6pm at my studio located at the Blue Silo Studios 4701 National Western Dr. Denver, CO 80216 #200A.
This is a great chance for you to see where all the magic is made! Also, 10 other well-known artists in the Denver art community will have their studios open for the event as well. 
And lastly, ALL PAINTINGS in my studio will be 20% off that day! I very rarely do any discounts on my work, so this is a great opportunity if you have been considering owning a Jenny Wilson painting of your own! I will be providing appetizers, drinks and great conversation.
Please save the date on your calendar and come on down to an afternoon full of creativity and inspiration.